ICPMLW 2021 – Building an Impactful and Effective Ministry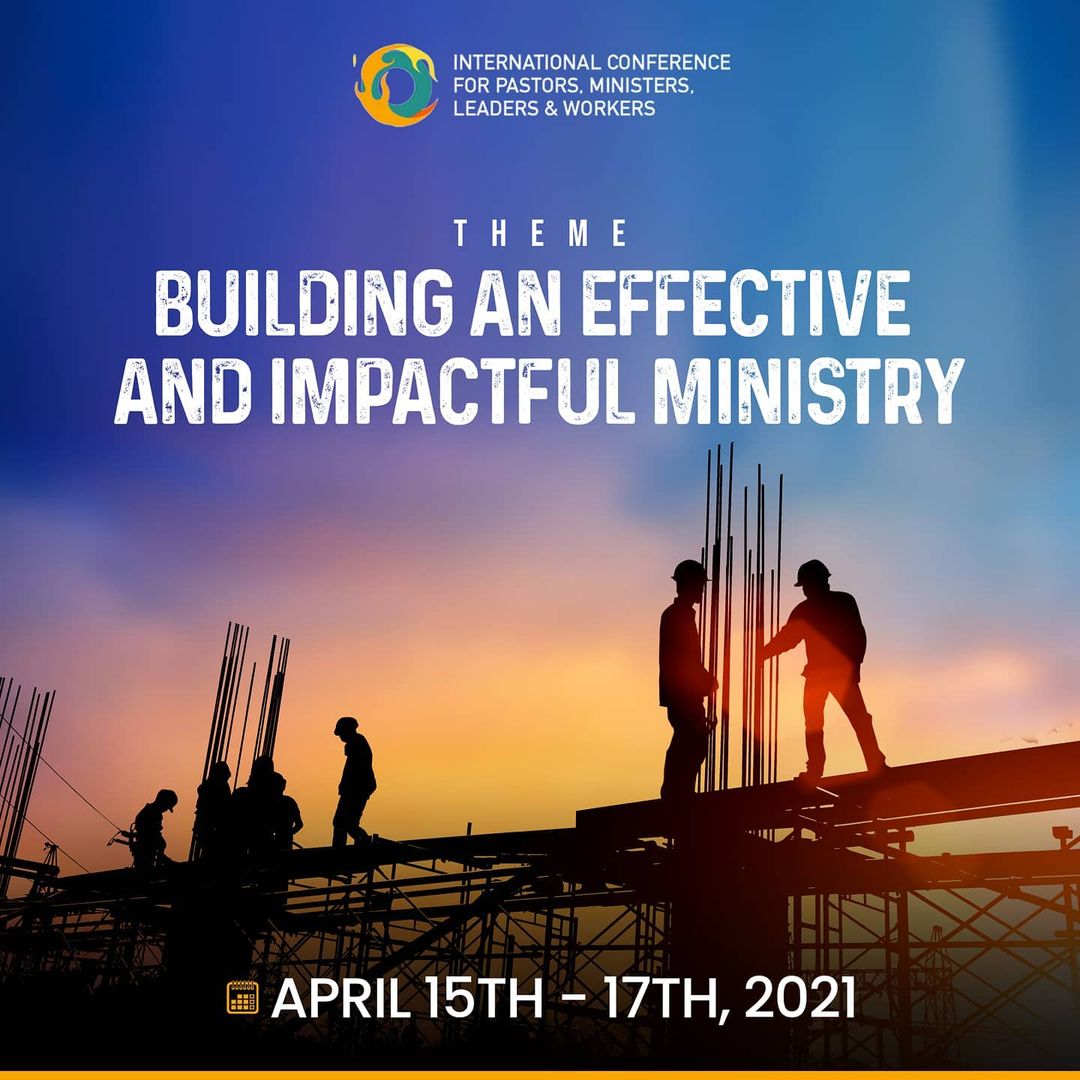 This year we will host two Conferences for Pastors, Ministers, and Leaders. The first will be from the 15th to the 17th of April and the second will be in September.
These meetings in the spirit will both have depth and width. Some of the finest Pastors and Teachers of the word of God will be gracing the Conferences this year.
Mark these dates in your calendar.